Rebuilding Together Minnesota
COVID-19 Statement
As an organization, Rebuilding Together Minnesota is deeply connected to our community and works every day to improve the safety and health of our neighbors. In the short-term, our primary concern is protecting the low-income homeowners we serve, as well as our volunteers, staff, and partners from the spread of COVID-19.
We temporarily suspended our work in Spring 2020 to allow time to develop and implement safety protocols.  We developed a comprehensive set of safety precautions for staff, contractors, volunteers, and homeowners that incorporate information provided by OSHA, CDC, and our [Re]start initiative with Rebuilding Together's National Office.
We are currently completing repair and accessibility modification projects for our neighbors in need; however, we are primarily partnering with paid contractors to complete our projects. We are engaging volunteers on a very limited basis for exterior projects with little or no contact with the homeowner.
We also continue to accept applications Safe at Home and Home Repair projects. Please click on the Apply For Help section of the website for more information.
A safe, functioning home is the basis for our quality of life. It sets us up for success with our family and our jobs and allows our communities to thrive. It strengthens us, keeps us healthy, gives us peace of mind and allows us to live our best lives. And, as the COVID-19 crisis showed us, being able to stay at home gives us the means to remain safe, impacting both our own health and well-being, and also the health and well-being of the entire community. We hope you will consider supporting our work during this difficult time.
If you have questions, please email us or call us at (651) 776-4273.
Be safe and be well.
Sincerely,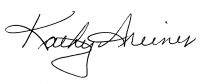 Kathryn Greiner                                                       
Executive Director                                                   Rebuilding Together Minnesota