Rebuilding Together Minnesota
Response to the Death of George Floyd
CHAUVIN CONVICTION UPDATE
We take solace that the jury found Derek Chauvin guilty and he has been held accountable; however, we know that this is only the beginning of the very difficult work ahead. This conviction reaffirms the humanity and rights of George Floyd and the fundamental fact that Black Lives Matter. Yet, too many Black Indigenous Persons of Color in our community and across this country have been traumatized and lost to police violence, and we are holding space for these people, their families, and communities. We recognize that changes in the justice system are just one part of a much-needed transformation. We are committed to this work, which must address inequities in the justice system and police brutality, as well as inequities in housing, education, employment, healthcare, and so much more. In order to fully address these inequities, we must continue our efforts to be inclusive, to hear and validate the voices of Black Indigenous Persons of Color, and to work together to address racial inequities. We know that this work will be difficult, but we are committed to this effort. It is our responsibility to build a bigger table, ensure that all voices and perspectives are heard and valued, and do everything we can to bring about these changes.
INITIAL UPDATE
Rebuilding Together Minnesota is proud to be one of the founding nonprofits leading the Twin Cities Community Rebuilding Coalition (TCCRC), a group of more than 20 nonprofits, community groups, businesses, and associations coming together to address the restoration of small businesses, community centers, homes, arts organizations and other vital assets impacted by the unrest surrounding George Floyd's death.
TCCRC partners offer business and financial services, new building and cleaning materials, office furniture, and additional resources to impacted businesses and other entities rebuilding in areas impacted by unrest. Warehouses contain supplies for rebuilding efforts, and our directory of services include everything from supply chain and legal to design and business management offerings, along with resources for connecting with financial support opportunities.
Our support is shaped by neighborhood groups, coalition members and the broader community. By listening to the lived experience of those most impacted, we will fulfill the needs of affected businesses and organizations in a manner that directs opportunities to BIPOC-led businesses.
Ways to get involved with TCCRC:
If you were impacted by the unrest, visit the website to explore available services, materials, loan and grant opportunities, and other resources.
If you wish to donate supplies, services, or other resources, visit the donation website to learn more about what is needed and how to get it to TCCRC.
If you wish to support our efforts, financial donations can be made and new TCCRC partnerships can be established through the TCCRC website.
TCCRC partners stand together to create a stronger, more equitable, and more just community, bringing a multi-faceted cross-sector approach to supporting the rebuilding effort. Join us today!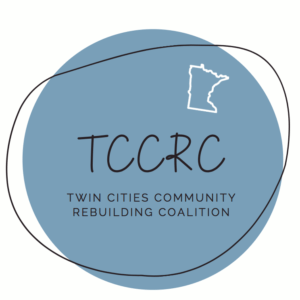 ORIGINAL MESSAGE
Dear Twin Cities Community,
We have been heartbroken regarding the tragedy that took George Floyd's life while in police custody, sparking global outrage, pain and divisiveness. We understand that things are broken in our society and stand with those that face discrimination in any form.
Our streets, the streets where we have worked so hard over the last 23 years to make a better way of life for our citizens, have been shaken to their core, and the need to rebuild and come together is more vital now than ever.
Our work to provide safe homes, community spaces, nonprofit facilities, and small businesses that serve community members with the greatest needs is central to what is needed at this time.
To that end, we are working to formalize an organizational response plan so we can assist in the rebuilding process.
Rebuilding Together Minnesota and our passionate team of volunteers will begin partnering with other local nonprofits and community groups in the days ahead to deliver a sustained, hands-on action plan that will help start the healing process block by block, neighborhood by neighborhood, for years to come.
Our work will focus on mobilizing the skills and resources we've developed in rehabilitating homes, businesses and community centers with expert craftsmanship and the hard work of our volunteers in the areas with the most need.
Please watch our web site and social media accounts to learn about how you can help in the days to come.
We will forever stay focused on the work we started long before this crisis and are fully committed to increasing our efforts in making the community better, together.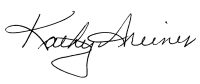 Kathryn Greiner, Executive Director